Services
Aircraft Maintenance

Our maintenance shop is one of the best around. We have a full service maintenance facility, providing high quality service and inspections to help keep your airplane running smoothly and safely for years to come. Our maintenance technicians are honest and fair and have years of experience. If you need an annual or just an oil change, give us a call and we would be happy to schedule it!
---
Pilot Shop and Fuel Sales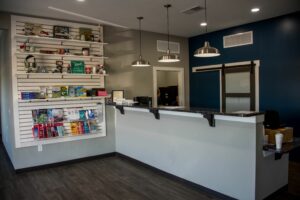 Our pilot shop offers charts and sectionals, headsets, flight bags, and many other pilot supplies. We even have the highly coveted, exclusive Harford Air hoodies and t-shirts you've seen your friends wearing. Stop in and let us know what you need. We would be glad to help you out!
We also have a variety of fuels which you will find competitively priced (call our FBO for prices):
100LL Avgas
Jet A Fuel
---
1/2 Hour Photo Flights

1 Person—$119
Extra Person $15 per person with maximum of 2 additional passengers
At Harford Air, we offer photo flights. There is nothing quite like a beautiful sunset over the Harford countryside, the magnificence of Rocks State Park, or an aerial view of the beautiful Susquehanna River.
You can customize your flight by speaking with your pilot and telling them what you would like to do. We have even had wedding proposals done in the air flying over a favorite or meaningful spot!
---
Banner Towing (currently unavailable)
We can also provide banner towing for your special occasion. A great way to advertise your company or event, or surprise that special someone with exciting news. We have towed:
Promoting a special Christmas event
Sharing special news
Proposing to a special someone
The sky is the limit!
Prices begin at $600 which includes the banner set up, 2 hours of flight time and pilot.
---
PSI Computerized Testing Facility
We offer all FAA knowledge tests along with other non-aviation PSI exams. Effective April 5th 2021, we will no longer be giving UGR exams. Please contact PSI for further information.
Schedule your AKT test at faa.psiexams.com/faa/login. (Your FTN from IACRA is required to register.)