The Harford Air Difference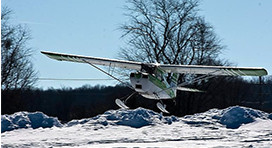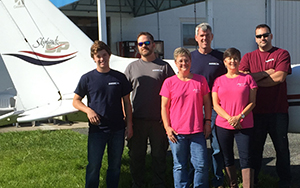 Located in the heart of Harford County you will find Harford Air Services- Harford County's ONLY flight school. We are conveniently located at the Harford County Airport, just minutes away from I95 and historic Havre de Grace. Established in 1996 by Kevin Hess, our mission is to further aviation in our lovely county by making flight training accessible and fun for everyone. We provide top quality flight education in well maintained equipment within an energetic, fun, family atmosphere as well as an excellent mechanic shop for all your aircraft maintenance needs.
When you learn to fly at Harford Air you will receive more for your educational dollar due to our small size, personalized curriculum and challenging runways. You spend more time in the air because you spend less time taxiing to far off runways or waiting for larger aircraft to land. Once you master landing on our 2000-foot runway, you will be able to land anywhere! In addition, you can practice your soft field landings on our turf runway.
We are a 141 flight school.
Phone: (410) 836-2828
E-Mail: Office@harfordair.com
Hours of Operation:
7 Days a Week
8:30 AM to 5 PM (office staff)