Aircraft Rental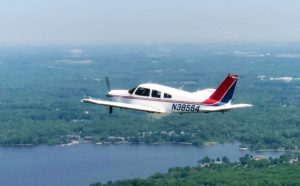 Piper Arrow
     Harford Air Services has implemented a requirement for pilots and student pilots renting aircraft to have a non-owned aircraft insurance policy.  Non-owned aircraft insurance protects you if you are involved in an incident or accident resulting in aircraft damage, personal injury, or property damage. Minimum non-owned aircraft insurance coverage required is $20,000 in aircraft damage liability, $25,000 in bodily injury per person and $250,000 for property damage and each accident. 
   Harford Air Services has partnered with AVEMCO to provide pilots cost effective non-owned aircraft insurance.
         Please contact AVEMCO at 888 635-4299 or visit www.avemco.com/ha15 to purchase your insurance policy.
Airplane Rental Per Hour

Cessna 162

$114

Cessna SP/M 172

$164

Citabria 7GCBC

$174

Piper Arrow

$194

Flight Instructor Per Hour

Harford Air Aircraft

$55

All Other Aircraft

$59

Advanced Instruction CFI/ATP or Spin Training

$75
*Prices subject to change.